Cabinet Michelle Abraham
Lawyer and founder - Michelle Abraham
Business lawyer and member of the Paris Bar, Michelle Abraham is currently working on the legal issues of bitcoin and cryptocurrencies as well as on the regulatory challenge presented in development of Blockchain technology.
With more than 15 years of professional experience abroad and in Parisian law firms, she advises startups, SMEs and large groups.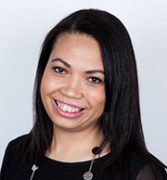 Michelle Abraham is a former employee of the French Bar Delegation in Brussels and a member of the Paris Bar - Inns of Court Exchange.
In parallel, she is the author of numerous articles on the website www.bitcoin.fr concerning the national and international aspects of the law applied to bitcoin and the blockchain.