After Sydney, London, Tokyo and Moscow, it is now Dublin's turn to host the Plenary Meeting of the Technical Committee (TC) of the International Standardization Organization (ISO) concerning "Blockchain and Distributed Ledger Technologies" (number 307). This 5th meeting of TC 307, from May 27th to May 31st 2019, is interesting because it is halfway through the standardisation process.
There are a certain number of private and public organizations presently studying the subject of the adoption of norms relating to the Blockchain. Nevertheless, the ISO maintains its place as a generalist and international organization of standardisation. In contrast, a body such as the European Telecommunications Standards Institute (ETSI) works on blockchain standardisation, but only where it concerns the telecommunication sector and private blockchains (also called permissioned blockchains).
Participants of ISO meetings are all representatives from national organizations. The Blockchain Committee of AFNOR provides the representatives for France.
In Ireland, where this 5th general meeting took place, it is the National Standards Authority of Ireland (NSAI) which is in charge of it.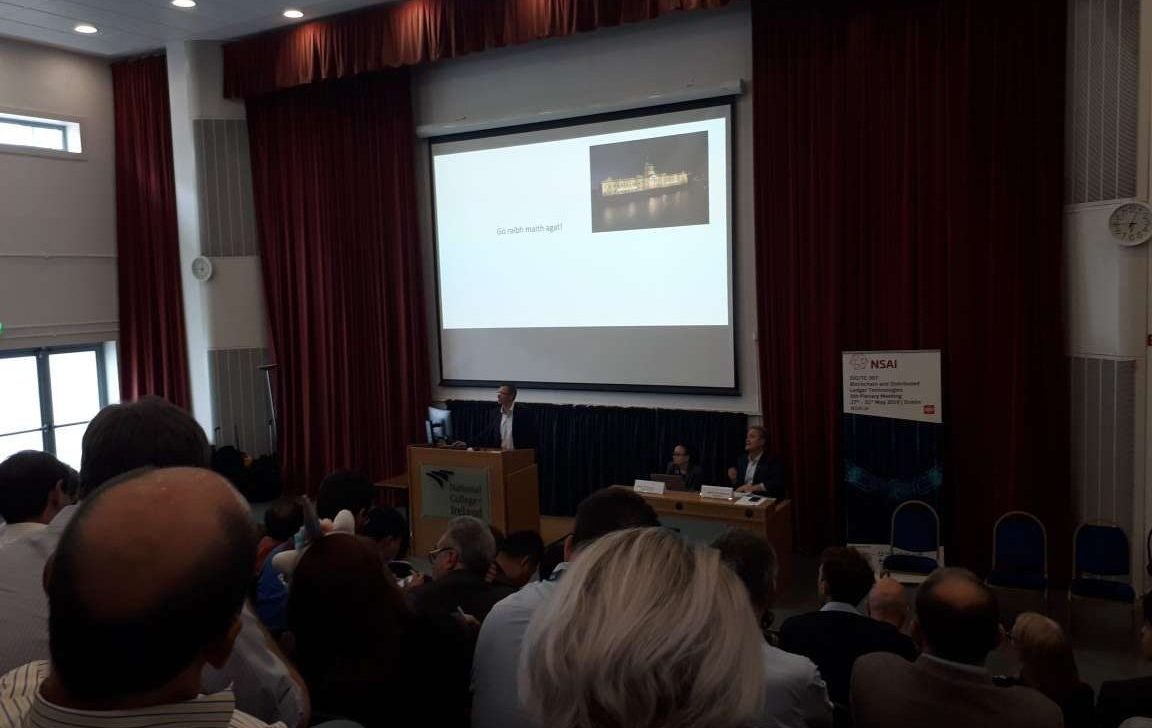 Initiated by the Australian Delegation in 2017, TC 307 brings together representatives from more than 50 countries, from all five continents. There are 42 participating members, including South Africa, United-States, Ireland, Canada, Cambodia, Brazil, Denmark, Japan, Germany, Israel, Australia, Russia, China or France, and 12 observing members, including Argentina, Slovakia, Iran, Kenya, Morocco, Philippines and Estonia.
As well as the ISO participating and observing members, several external organizations have linked up with TC 307, including among them the European Commission, SWIFT, the OECD, the Enterprise Ethereum Alliance Inc and the International Telecommunication Union.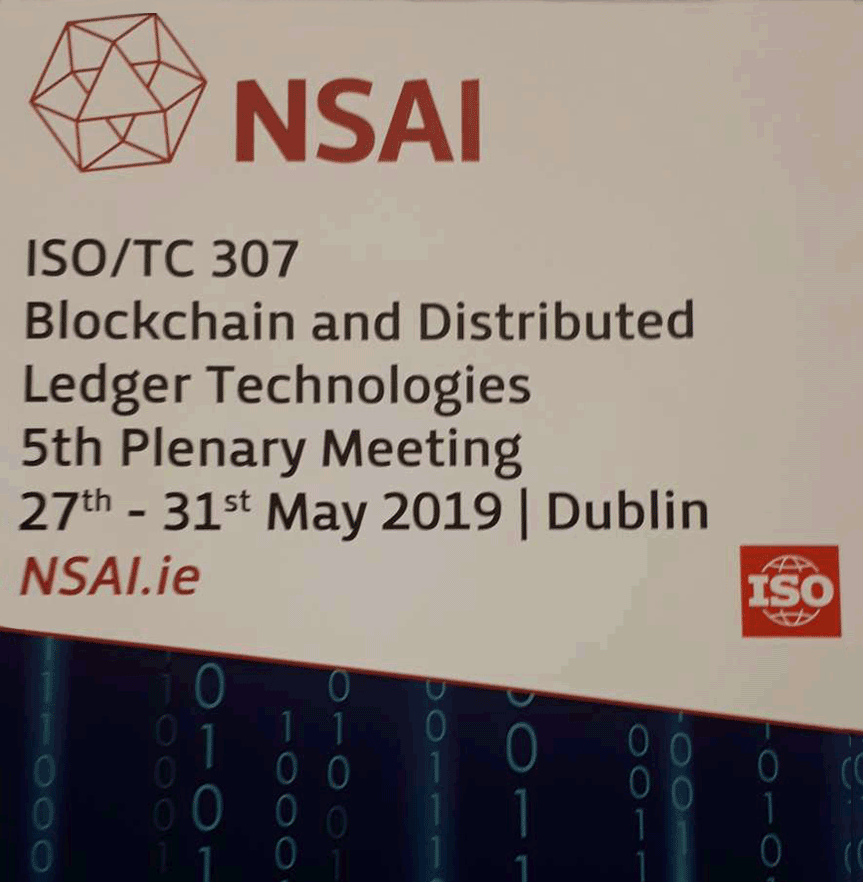 In Dublin, the workshops of TC307 focus on the following subjects:
Foundations,
Security, privacy and identity,
Smart contracts,
Use cases,
Governance,
Interoperability.
Principles of ISO decision-making are based on consensus and neutrality (the standardisation cannot favour one blockchain over another).
ISO working meetings allow experts from around the world to offer their opinions, coming from both small start-ups and large corporations, institutions and associations, specialists of public blockchains as well as specialists of private blockchains.
This work is important because it will result in a set of voluntary standards, as well as informative and technical guides, which will be available to the 164 member countries of the ISO.